The industry challenge...
We don't have much time
The embodied carbon of new buildings required to support population increase and greater urbanisation will use a staggering 80% of the global carbon budget left to meet the Paris Agreement by 2050. Without addressing this it is impossible to meet global targets! Unsurprisingly, regulations for embodied carbon are coming fast.
Existing decision tools cannot account for this: decisions are made too late to have any material impact, and as a result, at the end of the design phase carbon reductions of only 3-5% are typically achieved.
The preoptima solution
We are here to make an impact that actually moves the needle in fighting the climate crisis 🌍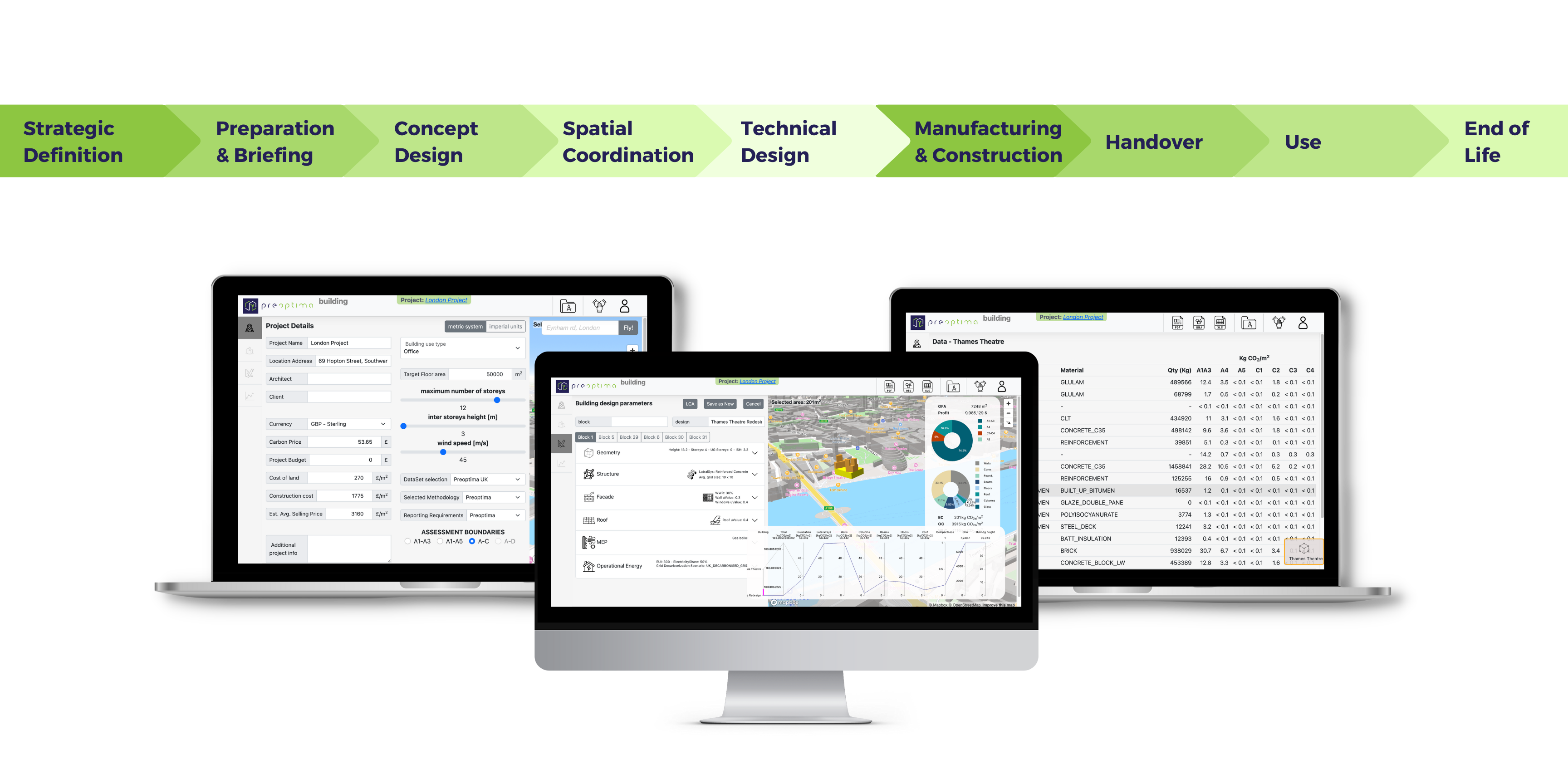 Introducing PreoptimaBUILDING, our innovative web app, and Preoptima API, the powerful API designed to revolutionise the way you approach sustainable building design. Like a Carbon Twin, Preoptima mirrors your every design choice, instantly evaluating the whole life carbon (WLC) impact of your decisions.
With both the PreoptimaBUILDING web app and Preoptima API at your disposal, you'll be fully equipped to embrace carbon avoidance and make a tangible difference in the fight against climate change. Set a new industry standard by leveraging our groundbreaking technology to revolutionise early-stage design and ensure a more sustainable future for all.