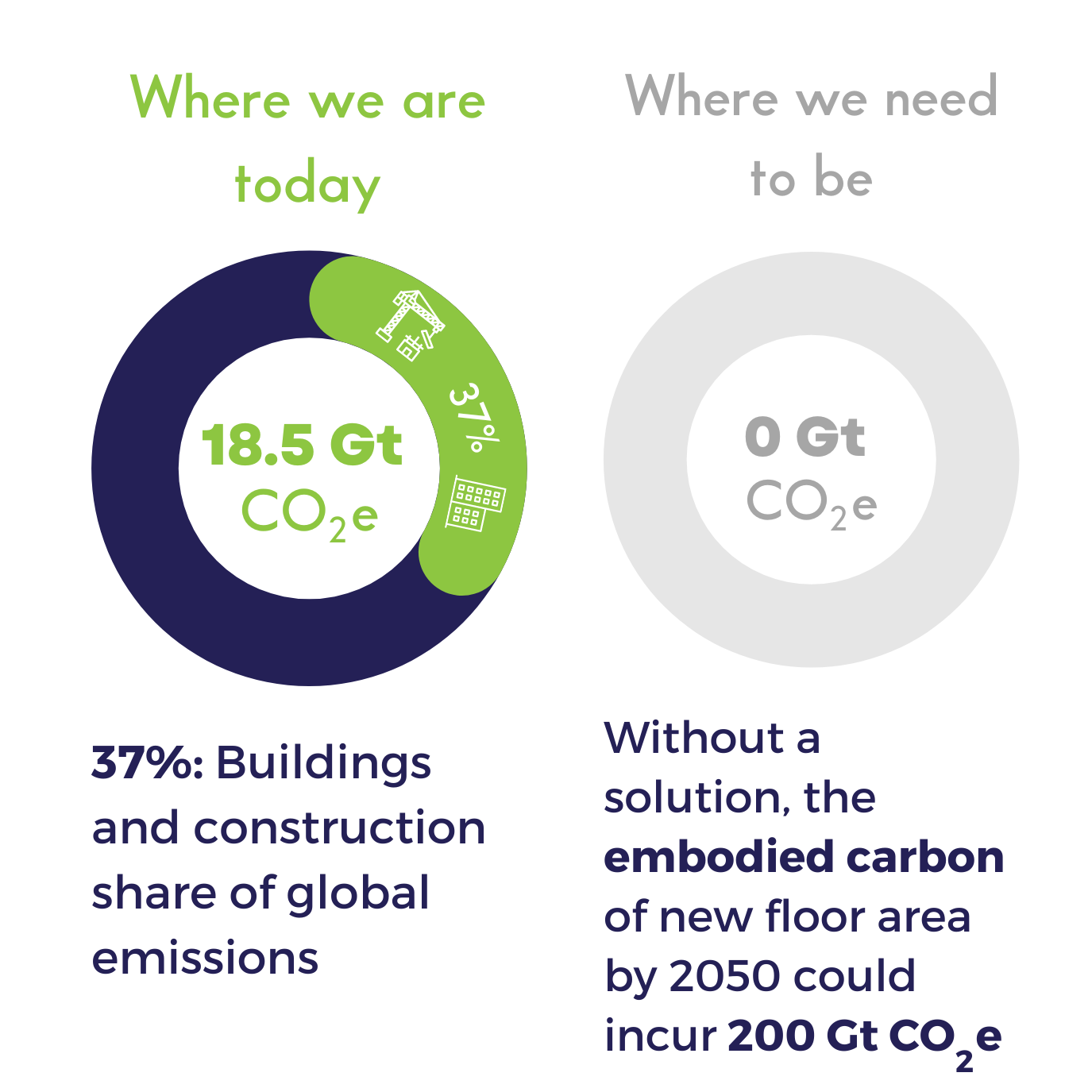 The industry challenge
We don't have much time...
The embodied carbon of new buildings required to support population increase and greater urbanisation will use a staggering 80% of the global carbon budget left to meet the Paris Agreement by 2050. Without addressing this it is impossible to meet global targets! Unsurprisingly, regulations for embodied carbon are coming fast.
Existing decision tools cannot account for this: decisions are made too late to have any material impact, and as a result, at the end of the design phase carbon reductions of only 3-5% are typically achieved.
The preoptima solution
We are here to make impact that actually moves the needle in fighting the climate crisis 🌍
Our PreoptimaBUILDING product is the first of a SaaS product suite addressing the embodied as well as operational carbon impact of construction in a single solution. PreoptimaBUILDING is focussed on the pre-design and WLC stages of new buildings, providing optimised low embodied and operational carbon designs with carbon reductions of up to 40% - unlike current late-stage tools which yield reductions of only 3-5%.
PreoptimaBUILDING serves as a trusty Carbon Hub that can be used in every stage of the building lifecycle, ensuring that any decisions made are well-informed and aligned with a Paris Agreement scenario. There is no other product on the market which provides this ability to track embodied and operational carbon through the entire building lifecycle.