An inside look
Product Features
Emissions Avoidance with Carbon Twins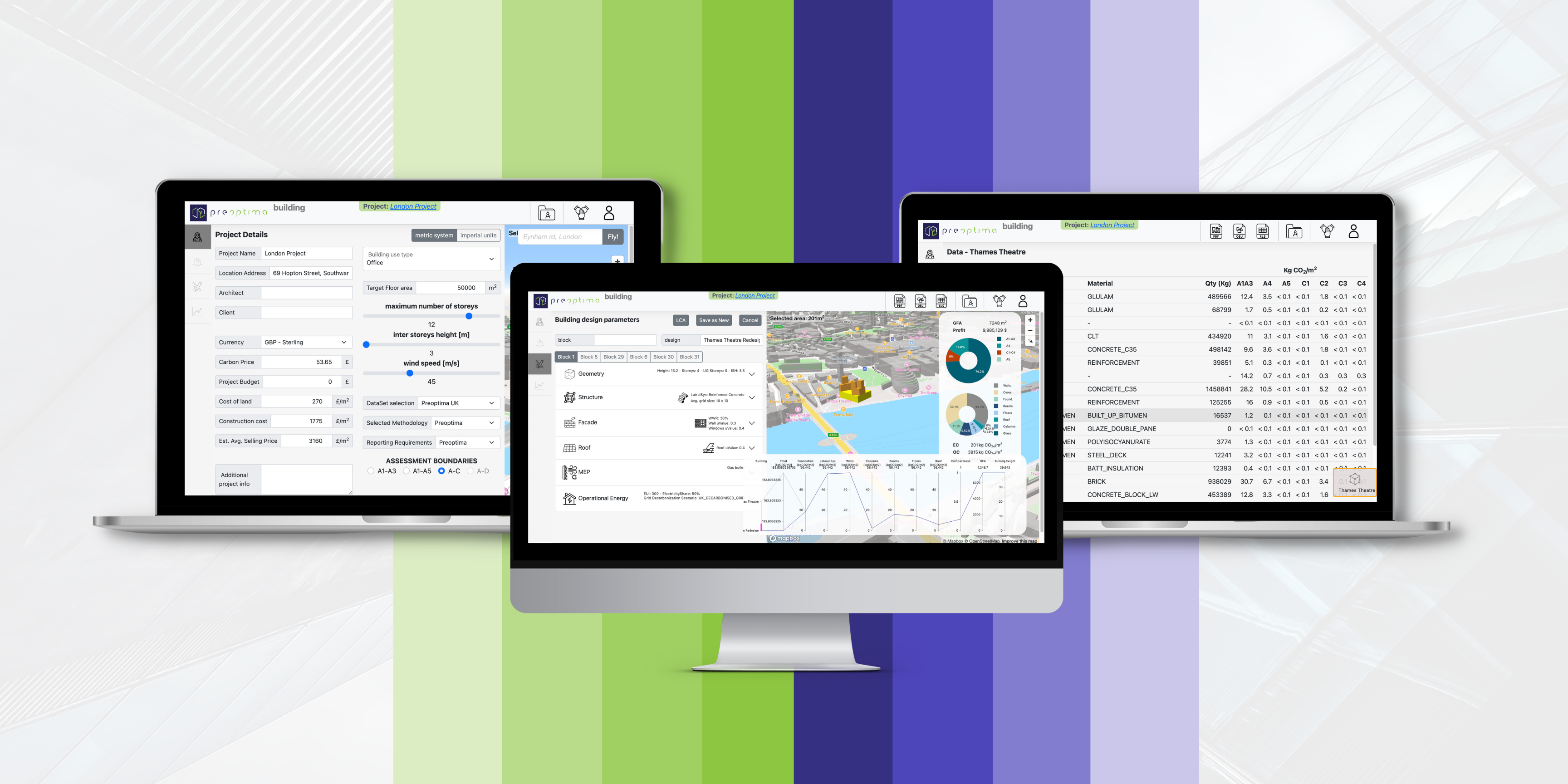 Our innovative Web App, PreoptimaBUILDING, and our powerful API, Preoptima API, are now available for purchase!
Like a Carbon Twin, Preoptima mirrors your every design choice, instantly evaluating the whole life carbon (WLC) impact of your decisions. By harnessing the power of geolocation and real-time analysis, Preoptima allows you to visualise and understand the carbon footprint of your projects from the earliest stages, helping you avoid embodied carbon and prevent emissions from the outset.
A) Import your massing model to explore how design choices impact the WLC performance of your building.
B) Start from a blank slate with our full generative design capability which lets you explore the complete design space given a site and a target floor area.
C) Enjoy seamless API integration as your Carbon Twin works alongside you, with unmatched precision and full data transparency.
Note: we now include MEP!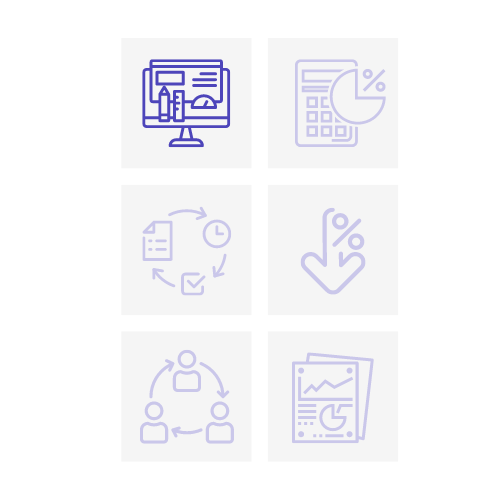 Design
Import your own geometry or use our generative design tool to analyse hundreds of thousands of low-carbon design iterations in minutes!
Experience AI and generative design
Import your own massing model
Use geolocation mapping
Enjoy automatic building code and regulation compliance
Get access to granular building inputs and control
Optimise design decisions across the entire building lifecycle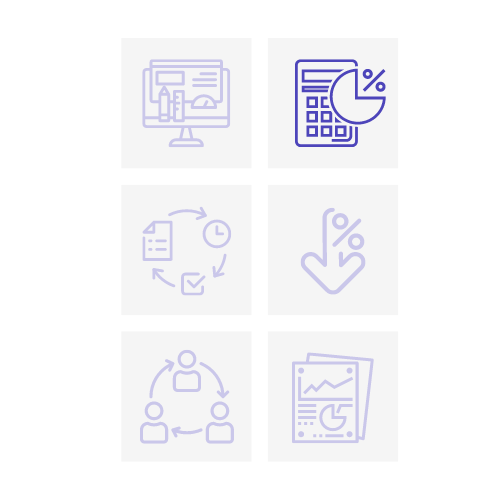 Measure
Sit back while we perform quality, accurate and transparent whole-life carbon assessments for you - all in real-time!
Compare the carbon impact of design choices in seconds
Explore countless low-carbon solutions
Get accurate and transparent data
See carbon impact breakdowns for hotspot analysis

Enjoy seamless

API integration

as your Carbon Twin works alongside you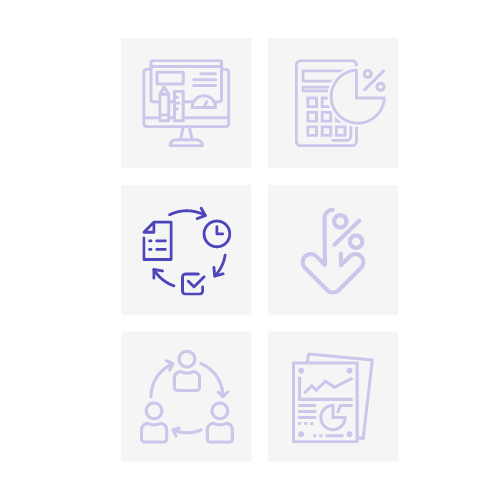 Manage
See how building design iterations impact carbon before you commit to them and continue to monitor carbon performance through construction to your building's end of life.
Compare multiple design iterations
Save your favourite designs
Export further design details (such as material quantities, detailed carbon data, geometry data, MEP and operational energy data).
Track carbon through construction, use and demolition stages using your Carbon Twin.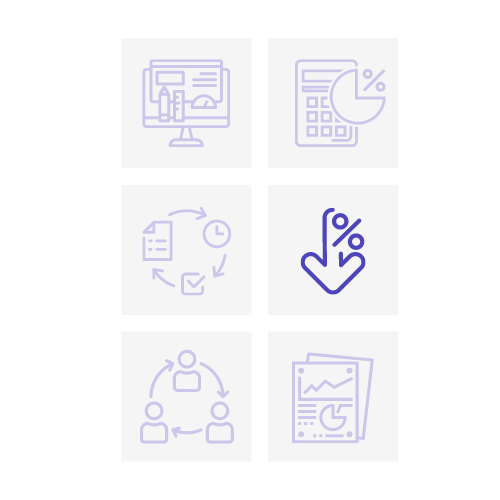 Mitigate
Make decisions on materials, structural systems, and wall assemblies or specify your own material quantities and carbon coefficients to reach both your carbon and design goals.
Edit and optimise building designs with Live Editing
Control material quantities and carbon coefficients for unparalleled accuracy
Identify low-carbon solutions that fit client needs
Inform critical building retrofit and maintenance decisions.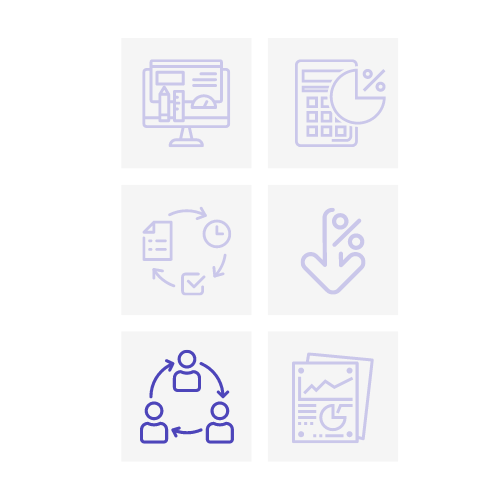 Collaborate
Bring all of your stakeholders with you on your carbon journey with access to quality and transparent carbon information.
Invite members of your team, clients and other stakeholders to view your designs
Receive live feedback on designs
Ensure everyone is on board before progressing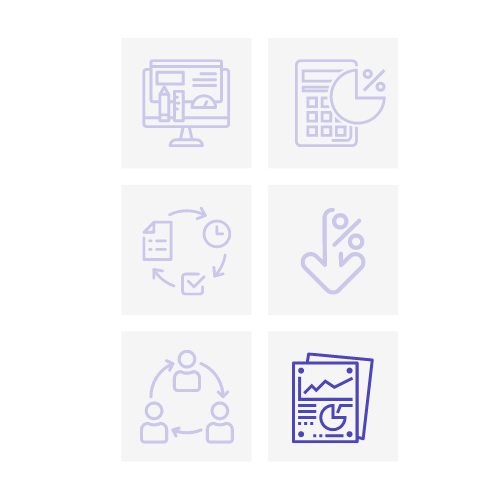 Report
Reporting on all life cycle aspects of your project is made easy with fast, automated and professional reports/
Automated, high-quality reporting
Standardised LCA report formatting
Comprehensive and intuitive design and results breakdown
Additional geometry file exports (.obj) and detailed carbon and material quantities data exports (Excel)